Burgers & Suds
360 SE 15th St, Pompano Beach, FL 33060
Order now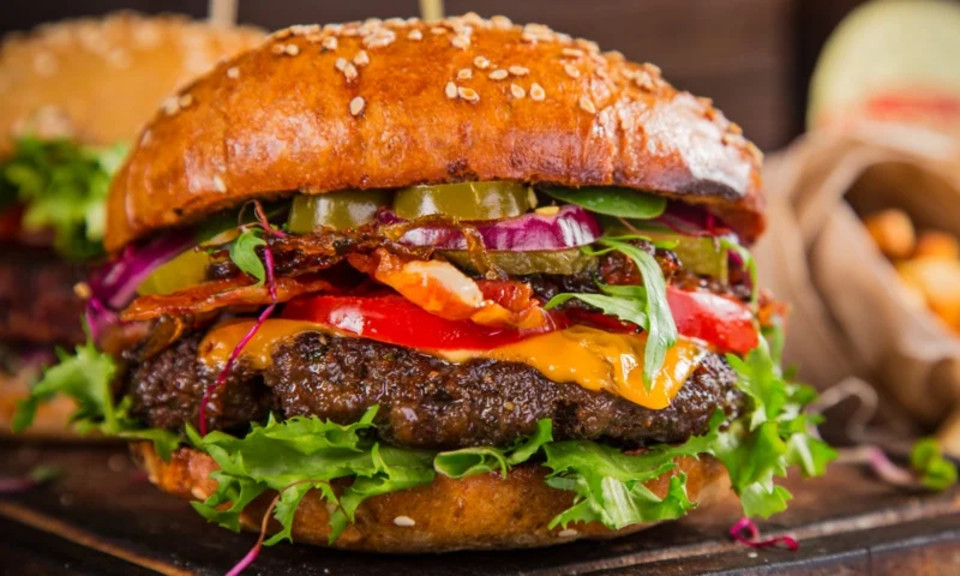 Beatriz
I absolutely love the burgers here! My advice for anyone ordering would be to hold off on ordering to go until right around you pick up your order (~30 minutes). Last time I ate here during my lunch break (to go) the french fries weren't as fresh as the time before. Actually, they were quite stale. The person in the back challenged my opinion on its freshness, claiming she had just made them (why would I lie?), but still made me a fresh batch, anyway. I appreciate her going out of her way to remake them and am grateful that she didn't try to make it into a bigger deal than what it really was but next time, please don't assume we're trying to scam you out of free food; it really leaves a bad impression. Regardless of the incident, I still recommend the place to all my coworkers and friends and do plan on going back. I support local businesses and don't think this little hiccup in an otherwise perfect place should deter anyone from visiting; just some constructive criticism, is all.
Whitney
My husband loves the 1 lb chucky burger, although he can't always finish it. I love the Huge BLT sandwich, half for dinner and half for breakfast the next day! So much bacon, beautiful thick tomato slices and thick, soft marble rye bread. The only thing I was disappointed in was the grilled cheese sandwich, it was pretty much just thick slices of bread not toasty and it was supposed to be two kinds of cheese, but only had one and not much for the price. Other then the grilled cheese, Burgers and Suds has not disappointed us the 2x we have ordered it from GrubHub!
Steven
Food was great and totally lived up to the positive reviews we had read. Delivery was prompt and the food came nicely packed. Having lived in NYC for many years, we really missed level 10 burgers, hotdogs, fries, etc. Well, they'e here. Happy to have found this place!
Eivis
These guys are a super cool establishment. I've orders from them a lot. Last time they made a mistake on my order they comp me the whole meal and gave to free drink cards. Great cust service!!
Stevie
Pricey for what we usually pay for burgers, but well worth it for huge, filling, high-quality burgers done just how we like them!
About us
Today

Delivery: 12:00 PM - 11:00 PM

Takeout: 5:00 PM - 2:00 AM

Delivery

Monday:

5:00 PM - 11:00 PM

Tuesday:

5:00 PM - 11:00 PM

Wednesday:

5:00 PM - 11:00 PM

Thursday:

5:00 PM - 11:00 PM

Friday:

12:00 PM - 11:00 PM

Saturday:

12:00 PM - 11:00 PM

Takeout

Tuesday:

5:00 PM - 2:00 AM

Wednesday:

5:00 PM - 2:00 AM

Thursday:

5:00 PM - 2:00 AM

Friday:

12:00 PM - 2:00 AM

Saturday:

12:00 PM - 2:00 AM
About Burgers & sudswe strive to make everything fresh from scratch. The owner visits the local markets to get the ingredients fresh every day. For great quality and service stop by today! Information: Address: 36 SE 15th Street Pompano Beach, FL 336specialities: Fine Dining Restaurant, Burgers, Pizza, Wings, UFC, Fresh, Dog Friendly, Beer And Wine, Sporting Event Viewing, Smoothiescities Served: Fort Lauderdale, Coconut Creek, Pompano Beach, Lighthouse Point, Dania, Deerfield Beach, Hollywood, Boca Raton, Pembroke pinescounties Served: browardparking: Free, Street, Handicap accessiblelanguages: englishpayments: American Express, Mastercard, Visa, Discover, Check, Cash